PURPOSE
Expand the user's experience in a gallery by providing a deeper engagement with the exhibit through a wide range of Sizzle's immense suite of potential interactive tools and systems.
CONCEPT
A user points their phone at a painting in a gallery and the artist appears to talk about the work of art and present some aspect of the experience that deepens the connection between the artist and the user's appreciation and leads to the sale of the artwork.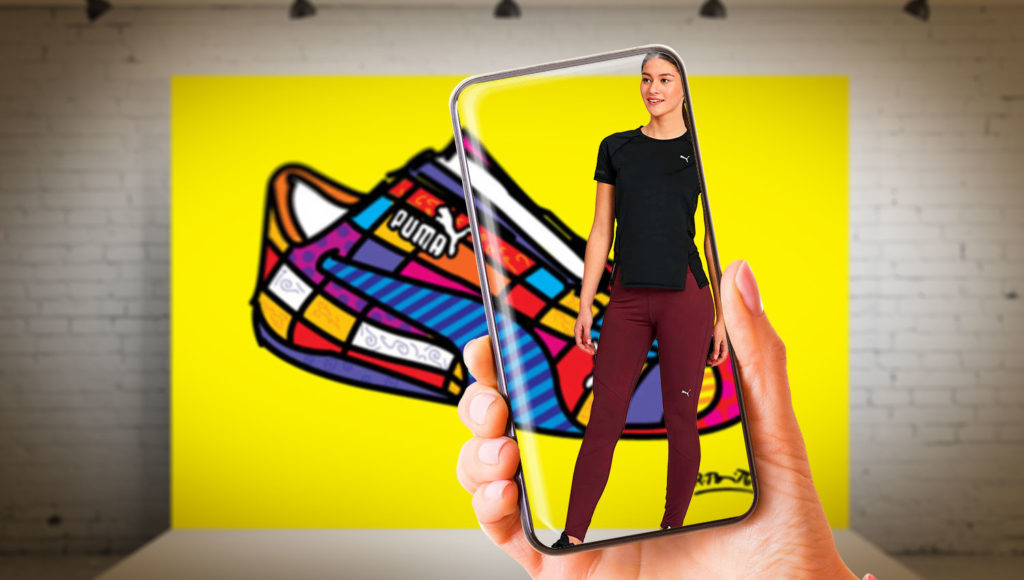 DISCLAIMER
Mocked up visuals are for illustrative concept purposes only. No direct relationship Puma, Britto and Sizzle is intended or implied.Puma and Britto trademarks are property of Puma and Britto, respectively.
---
For illustrative purposes only. No relationship between Sizzle and the brands on this page is intentional or implied. Trademarks belong to the original trademark holder.