PURPOSE
Create new forms of educational software applications by enabling a user to voice command interact with a lesson for a hands free engagement.
CONCEPT
Sizzle's artificial intelligence-driven voice-activation system facilitates learning from videos without holding the phone in hand while training. Subscription video content transacts, teaches, sells and trains. Content may contain products or services for sale which are easily purchased directly from the video in Sizzle.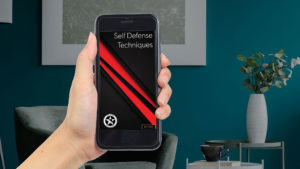 All Star Martial Arts is a Sizzle Merchant and their lessons may be purchased in the Sizzle Watch section of the Sizzle app.
COSTS
Monthly Cost: Pick the monthly program, Start Up, Enterprise, Premium or Custom that is appropriate combination of Sizzle Offer Engine™ functionalities for your company or organization.
Additional Costs:
Programming a video is no extra cost with your monthly subscription. If you want Sizzle Concierge to help you program your Sizzle Reel, the following costs apply.
Programming a Video: $200 base fee
$25 per insertion
Video is hosted on YouTube or additional Sizzle hosting fees will apply
10% Sales Commission on all sold items or $0.25 per clickthrough to Amazon, Shopify, ETSY, Ebay and other 3rd party marketplaces
IMPLEMENTATION
3 Easy Steps
Click GET STARTED below to log-in/create an account and select the Videos category on the Sizzle dashboard
Program your video following the technical specifications provided on the dashboard
Set the parameters of your video and launch
Sizzle away
---
For illustrative purposes only. No relationship between Sizzle and the brands on this page is intentional or implied. Trademarks belong to the original trademark holder.