First impressions are critical in life. They set the stage for how the viewing party will perceive you and your business going forward. Making certain that your efforts are focused on ensuring that you are generating the exact impression you are aiming for, could not be more important.
In many cases, your business card is your first impression. Now, Sizzle Vision enables you to use Sizzle to pull the viewer into engaging with you and your company. Sizzle Vision can read your business card, and come to life with holograms, animation, 3D models, purchase options and much more.
The business card becomes a trigger, that your customer will learn is capable of delivering many potential outcomes, predicated upon your particular business needs and objectives. Once these are established, Sizzle and The Illusion Factory will work with you to ensure you are succeeding in delivering exactly the right outcome to your customers and making the proper first impressions.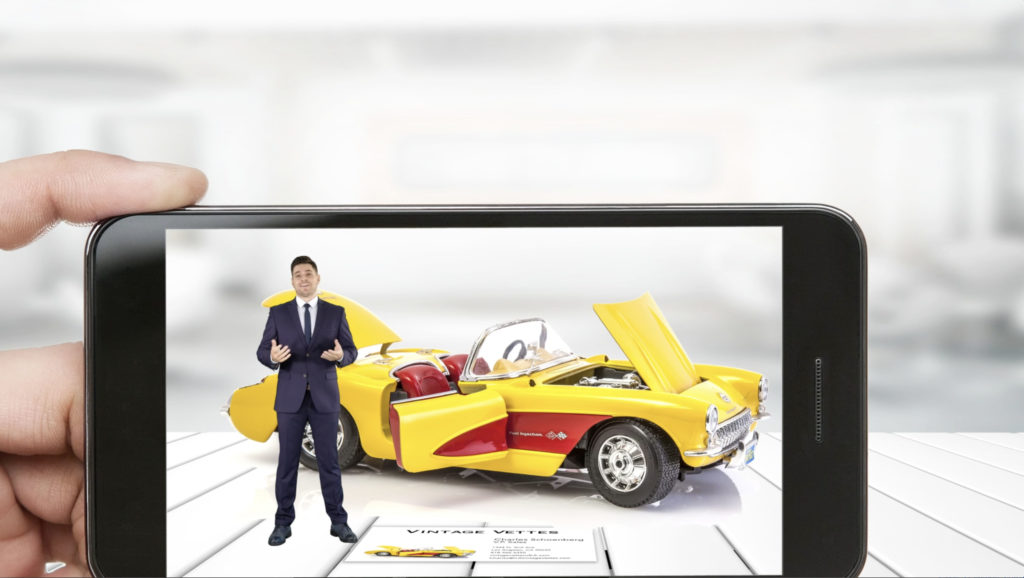 Make your business card stand apart from the pack and generate the proper first impressions. Guests just scan the business card with Sizzle and holograms appear. The holograms can be a spokesperson, an executive, company products, animated presentation materials, and so much more, limited only by your imagination.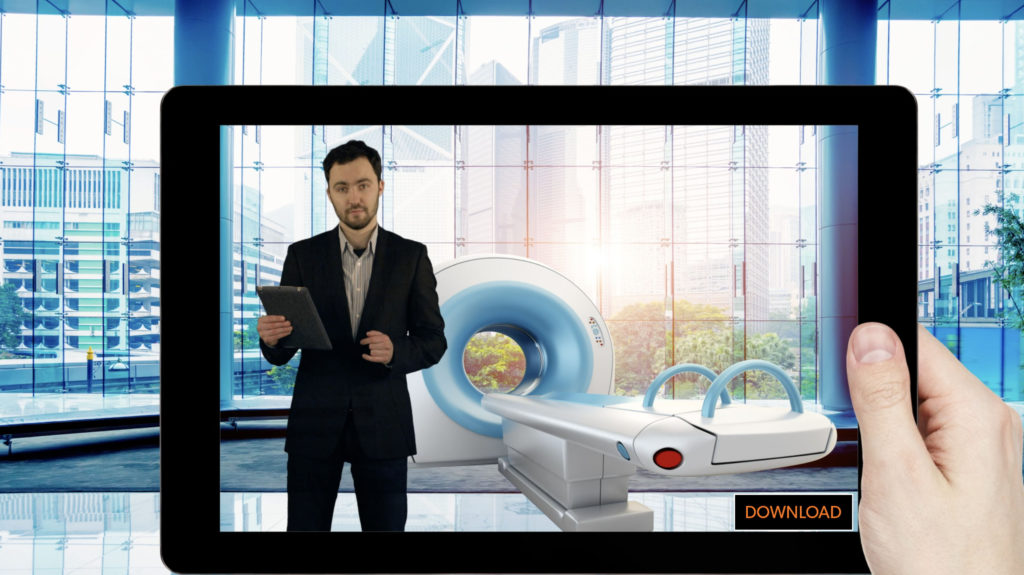 Sizzle holograms may be programmed to be table top size or life-size. A life-size hologram gives the illusion that your representative is in the room. This can be particularly useful when demonstrating equipment that is too large to take to a sales presentation. In the hologram, the sales rep may walk around the product and call out features and functionalities. The hologram may also appear on the table or desk surface in miniature format.
Sizzle holograms may be created on green screen at any competent video studio and imported easily into Sizzle. This saves you all of the development costs, required to create these virtual sales presentations and allows your business to spend your promotional dollars on making the very best presentations.