Merchandise producers with the proper license properties have a new significant potential revenue available. SizzleFX Holograms enable users to take a selfie wearing the branded shirt and trigger a hologram of their character on their shoulder.
SizzleFX Holograms augmented reality platform includes facial recognition and expression recognition. If you frown, your character does one thing, if you blow them a kiss, they do another. Sizzle can trigger from blinks, winks, frowns, smiles, kisses, etc.
The branded holographic character on their shoulder is now the focus of social media posts, shared moments with friends and family and ongoing consumer engagement. Once this has been launched, a series of upgrades to their digital character will be available for purchase in the SizzleFX section of the app.
Changing virtual garments, props and accessories, etc. This feature of micro-transactions for customized items has generated hundreds of billions of dollars globally since the creation of smart devices.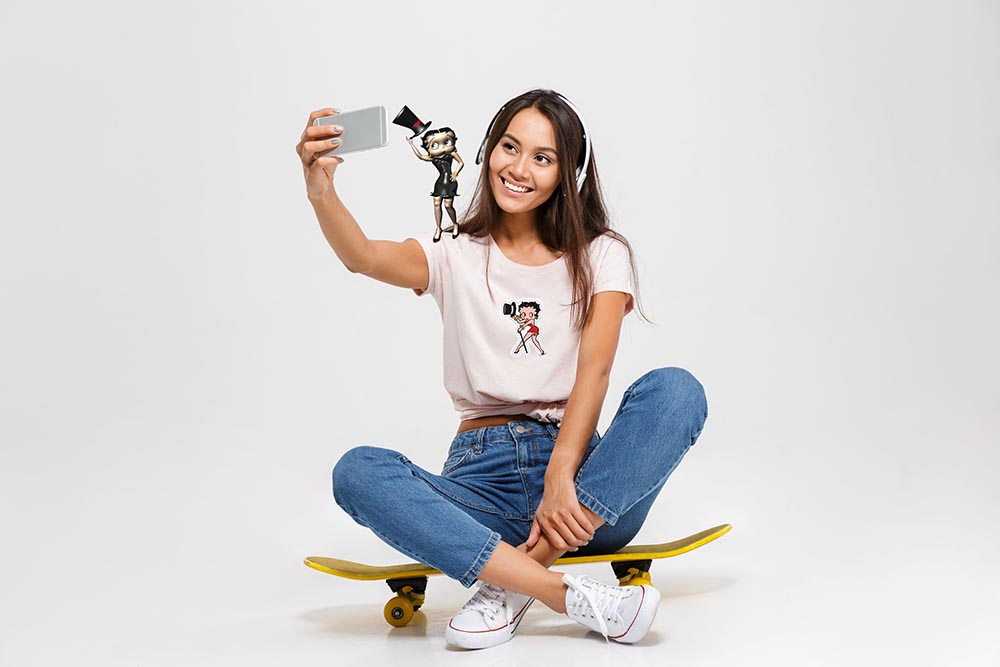 Pair these experiences with daily check in bonuses, unique hashtags for sharing their content, prizes contests and more. Hyperlink from this SizzleFX experience to viewing more branded videos, like specialty compilation reels or similar EPK content.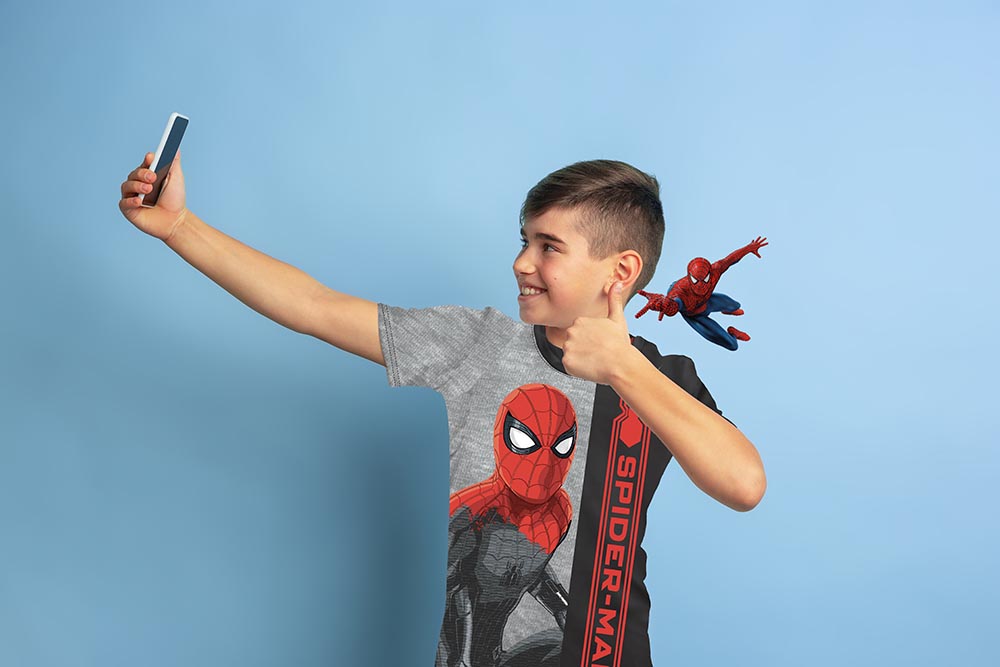 Use that content to generate interest in an upcoming experience, episode, show, concert, release, etc. Add additional promotions and links to further monetize the customer through SizzleFX.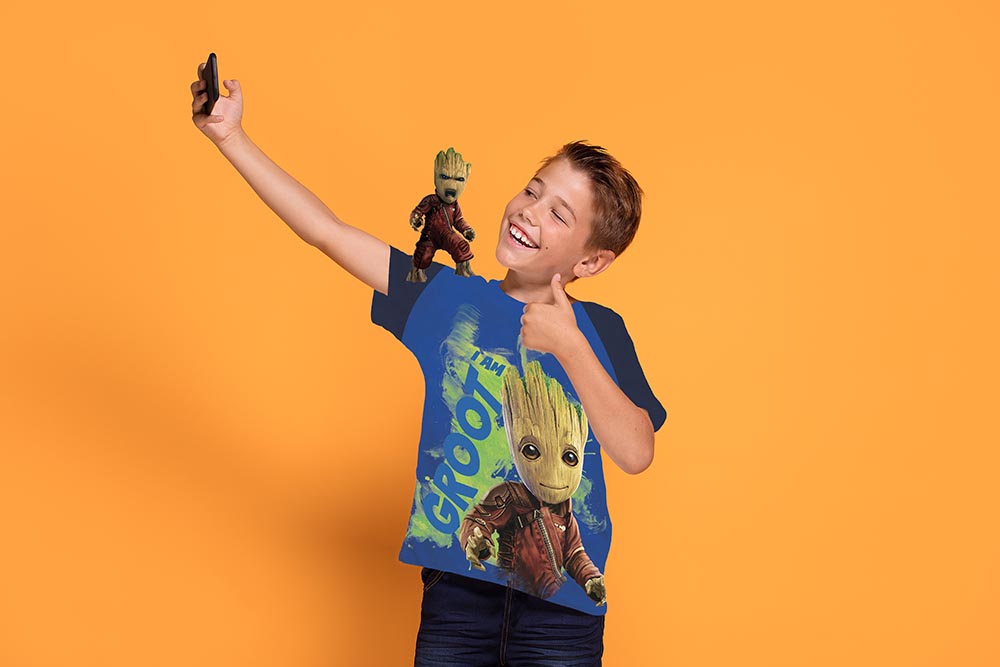 For illustrative purposes only. No implication of a relationship between Sizzle and Marvel, Sony, Disney or King Features Syndicate intended. Groot ©Disney/Marvel, Spiderman © Marvel/Sony, Betty Boop ©King Features Syndicate
QUESTION: Would your licensing program benefit from adding a digital suite of products to increase consumer engagement and stimulate significant supplemental revenue.
Looking for a partner to help you generate your digital assets to pair with your licensed merchandise? Contact the experts at The Illusion Factory for a free consultation.