Virtual tours are the perfect way for many viewers to enter a property efficiently and without significant effort. Pairing a visual scan with GPS enables Sizzle to become a perfect partner in real estate sales. Users may point their phone at a Real Estate For Sale sign, GPS identifies the property that they are standing in front of and Sizzle transports the user to a virtual tour of the property that they are standing in front of.
A virtual tour starts at an entrance, and enables users to navigate their way through many rooms and many levels of a property, using hot spots on the floor, and moving fluidly as they look around at minutia details within the property.
Once the user has virtually toured the property, Sizzle connects them to download a digital brochure on the property and connects them on the phone or by text or email to the sales agent. This simple, invaluable service generates significant actionable data for ongoing marketing purposes.
Sizzle can also enable a user to point their app at a magazine ad and trigger the same virtual tour. It is the perfect companion to printed listings of real properties.
Your ability to link promotional literature, magazines, brochures, signs and other printed content to 3D virtual tours of properties is one scan away.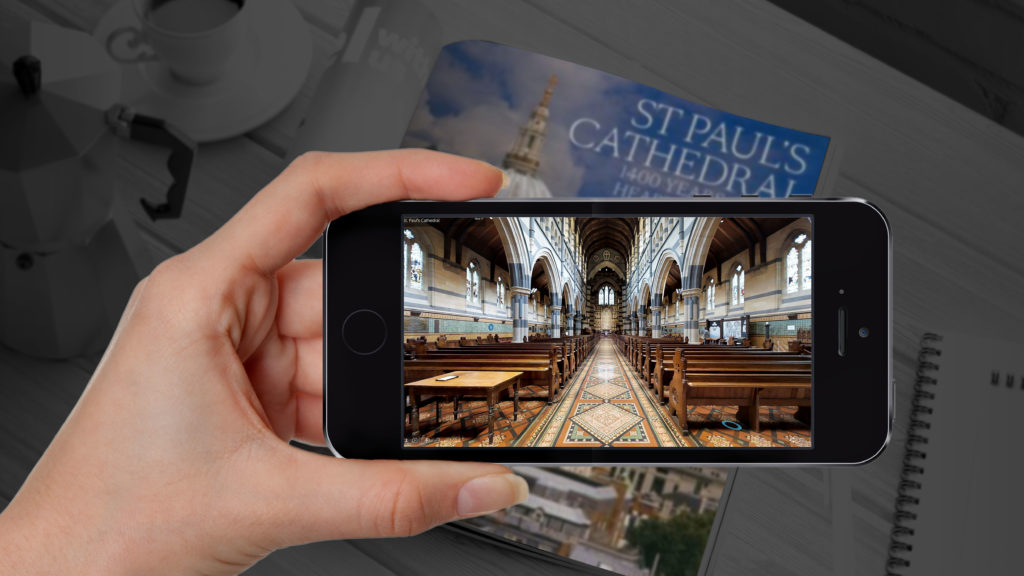 Sizzle's real estate virtual tours extend beyond sales of residential or commercial properties. It is also useful for virtual tours of hotel properties, catering, restaurants, facilities, tourism tours, and more.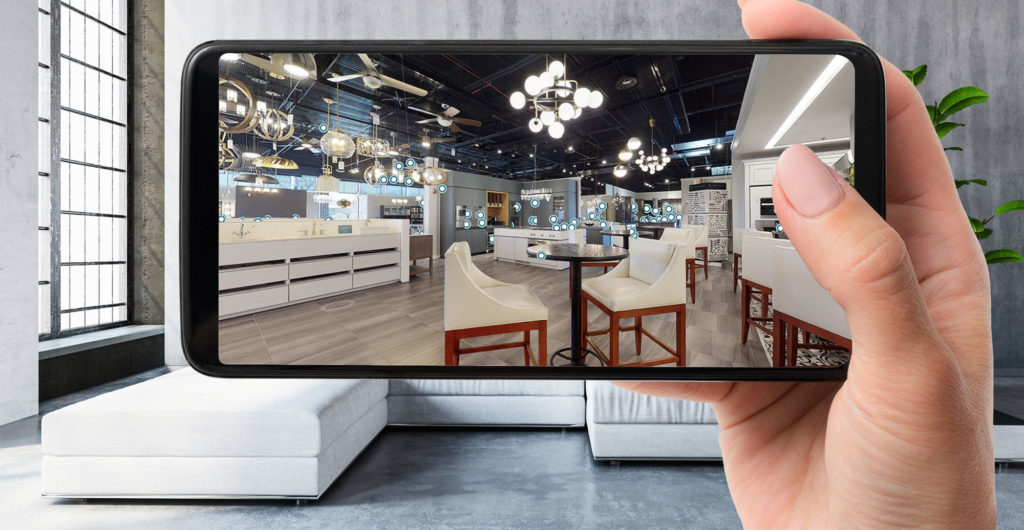 QUESTION: What can your facility do to virtualize your premises and convert that into a consumer engagement that drives, profit, loyalty and increased patronage?
Sizzle and The Illusion Factory can help you to get the 3D model of your location created, and programmed to trigger off of anything that you choose for your customers to scan.